The NFL has become a mismatch league -- speed, size, certain traits and abilities. Sure, every coach and general manager would love to draft a player who has a well-rounded game and is great in every area. But perfectly even players hardly exist, especially at the levels they would need to be at in order to succeed in the NFL. So instead general manager have caught on to the new wave of NFL play, and that is finding an elite trait and building a player selection off that.
With the adaptation of spread offenses, this movement has allowed players of all shapes an sizes to occupy what would be call "slot" receiving options in the passing game. Sometimes it's players who are 5-foot-10 with elite quickness and feet that thrive in open space. Other times it can be 6-foot-5 tight ends who move well that can win in the air and up the middle of the field just because there aren't many defenders that can handle them due to their length-speed combo advantage.
That's where the topic of today's article begins: the new age tight end position.
The NFL seems to covet tight end play more and more, and that was especially evident as three tight ends were taken in the first round in the 2017 NFL Draft. Though the upcoming 2019 class may not be as loaded as one with O.J. Howard, David Njoku and Evan Engram, I say this current tight end class isn't getting near the love it should be.
Iowa's Noah Fant and Dawson Knox are the two players who TDN believes can be Top 50 players, but beyond those two, it seems as though not much is known about the rest of the class, and that it's considered weak in terms of depth and top-tier talent.
I'm here to say that's not the case. So let's bust that narrative with some names you need to keep an eye on for the rest of the season, as they have already shown their stuff five weeks in.
Kaden Smith, Stanford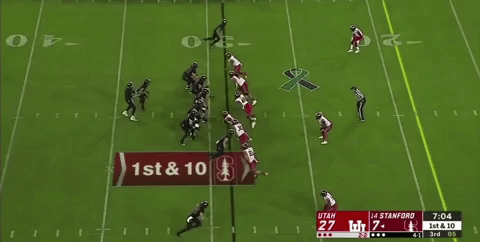 There's a reason why tight end play is so coveted, even beyond their size mismatch.
When you can have a player with mismatch potential go up the seam (middle of the field) in ways like the one Kaden Smith did above, that can do a lot more than just handcuff a defense in one assignment. By using a player successfully in the way we saw above, you not only force a linebacker in a likely uncomfortable spot, but you also hold safeties in the middle and not allow any help deep down the field on the outside.
Smith, the 6-foot-5, 255-pound junior, currently is tied for the national lead in receiving yards for a tight end with 382. He has that off 27 catches.
Smith is a legit athlete at his size, and with that frame he possesses in-line threats as a receiver and blocker at the line of scrimmage. He isn't the best blocker in the class as a tight end, but he is up there with even Fant and Knox as potentially the best receiving weapon.
Irv Smith Jr., Alabama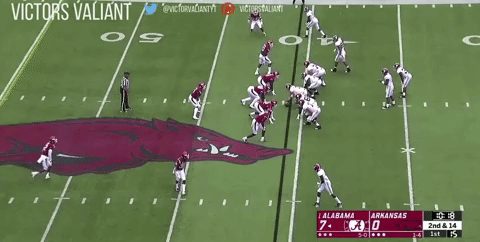 Okay, I know what you're thinking, and no, Irv Smith Jr. isn't the second coming of O.J. Howard. But Smith is certainly an alluring prospect due to his size and speed -- even if those two things aren't at Howard levels.
At 6-foot-3, 243 pounds, Smith is, again, a player who can play in-line right on the line of scrimmage or out in the slot, as seen above. His 332 receiving yards on 16 catches are career highs in both -- Alabama doesn't use their mismatch tight ends enough, what a shock -- and his 20.9 yards per catch is best in the national for a tight end.
Smith is a powerful player who can really generate speed and momentum once he gets moving. Again, don't be tempted to compare him to Howard just because they are both big, athletic guys that play(ed) the same position at Alabama. If you do that, you won't appreciate Smith enough.
If you take him for what he is, you'll see he's yet another Top 100 tight end in this class.
Albert Okwuegbunam, Missouri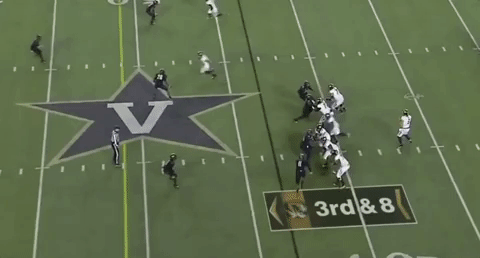 Yet another size monster who can eat up space up the seam is Missouri's redshirt sophomore tight end Albert Okwuegbunam.
Okwuegbunam -- you can just call him "Albert O," if you'd like -- stands at a whopping 6-foot-5, 250 pounds. As you would expect from a Missouri offense, he's much more of a pass catcher than he is a dual-threat as a blocker. He has 27 catches for 194 yards this season, which nearly cuts his yards-per-catch average in half from last season. However, that's not really due to him lacking.
Missouri is struggling as a whole this year, as they've gone from less of a college spread and more to a pro style offense, but Okwuegbunam is still a guy who could end up being a Top 100 player based on rare traits.
Caleb Wilson, UCLA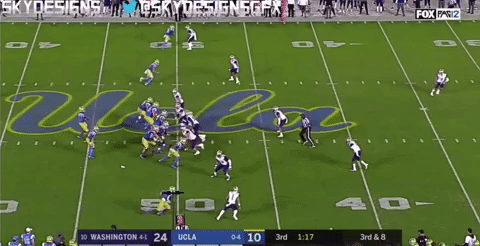 Caleb Wilson might only be the fifth or sixth best tight end in this class, as it stands, but that should just strengthen the argument of how deep the position can be on Days 2 and 3 of the draft.
Wilson, the 6-foot-5, 235-pound red shirt junior, is becoming a favorite target of quarterback Dorian Thompson-Robinson. In their latest game against Washington, Wilson had eight catches for 102 yards. This wasn't the first time Wilson went over the 100-yard mark in his career, either. In 2017, he had a 15-catch, 208-yard game against Texas A&M, and an 11-catch, 145-yard game against Stanford.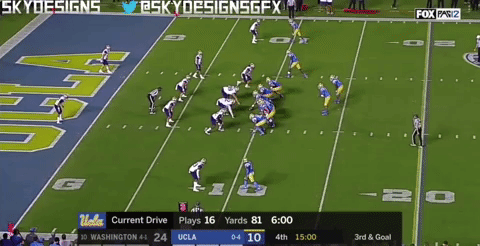 Wilson is more a traditional tight end in that he plays a good amount of snaps at the line of scrimmage as a blocker, too. As you can see in the clip above, he can thrive in that position as a blocking and receiving threat.
Is this 2019 class going to be like 2017 was at the top? No, but there's no need to hold it to such an unprecedented standard. If you take a step back, you'll see that this tight end class only seems to be be getting more and more alluring as the year goes on, and there are surely names who will contend for draft picks that we don't even know yet. Though it might not have three first rounders, this class could very well have five or so tight ends selected within the Top 100.
Kaden Smith, Irv Smith, Albert O and Caleb Wilson could all each be one of those Top 100 selections.
And so can a small-school sleeper tight end who may be even better than a handful of those guys that I'll tell you about later this week.